Research infrastructure
The research mission of IUF is molecular preventive investigation on environmentally induced diseases. Numerous research projects focus on the biological effects of environmental xenobiotics, in particular ionising radiation and particles. Major topics are environmentally induced ageing processes and disturbances of the immune system, particularly allergies. The various groups at the institute apply methods of cell biology, immunology, molecular biology and epidemiology. The effects of environmental influences on the skin, lungs, cardiovascular system, brain and also on the gut are investigated. Besides in vitro experiments on cell cultures, we also carry out in vivo experiments on animals as well as on humans, who are tested in a facility set up for this purpose.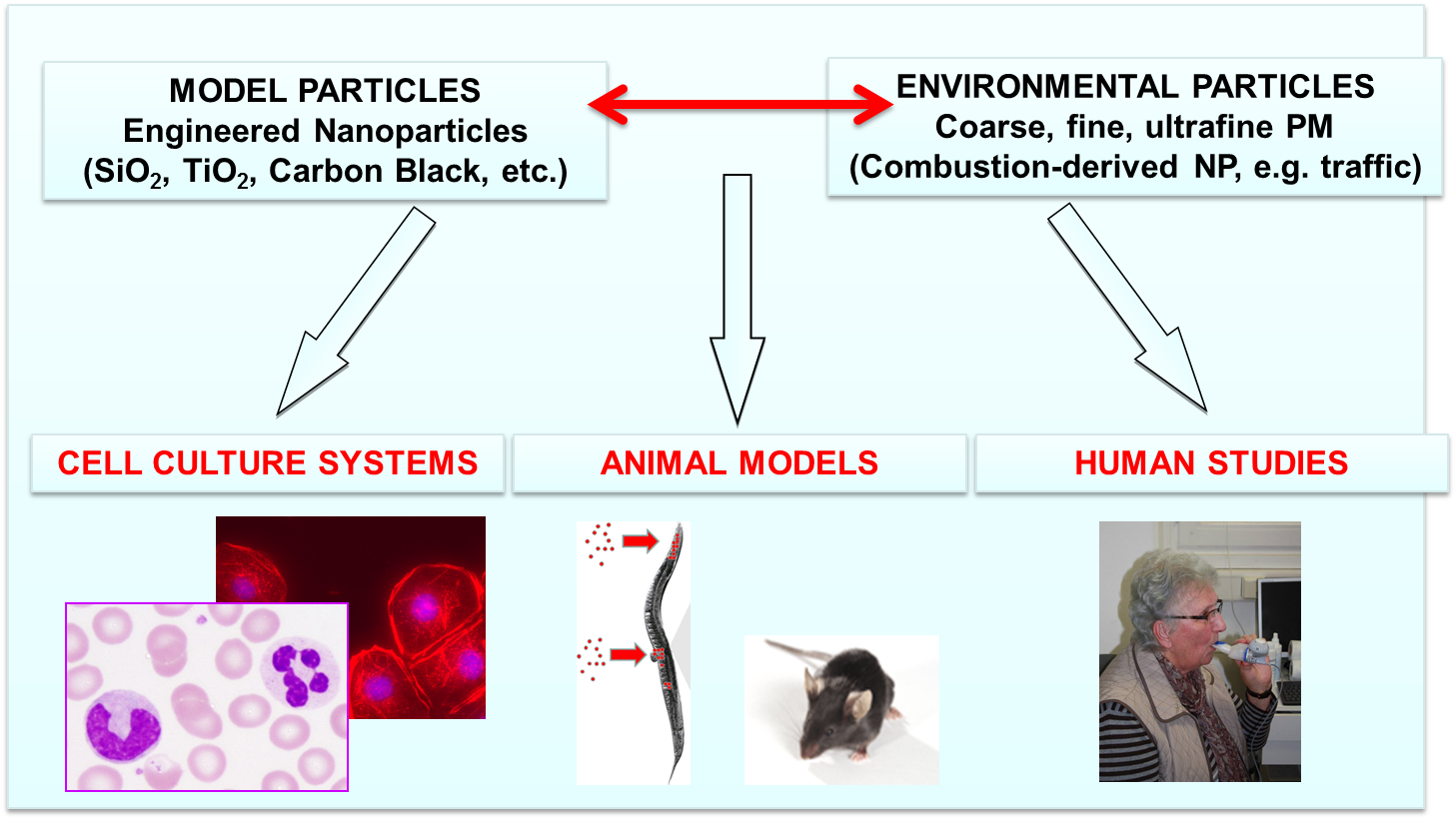 INM conducts materials research ranging from molecule settings to pilot production. Its laboratories take up an area of 6500 m² and provide excellent infrastructure for engineering structural materials and nanostructures in amounts manageable for laboratories or suitable for pilot production.


In addition, there are physical, chemical and biological techniques at hand for the characterisation of both material structures and cells, such as elemental analysis, particle characterisation and biomolecular techniques.
Microscopy imaging is one of the major fields of interest at INM. Imaging techniques include high resolution electron microscopy, atomic force microscopy, various kinds of optical microscopy and STED microscopy.